Chairman's message
Mr. Kim Bunna -Chairman of K&K Pipe Cambodia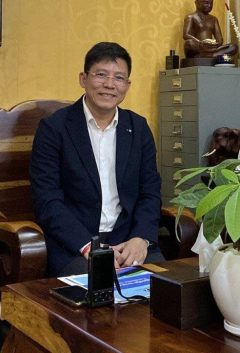 With my vision to bring affordable and high-quality products to my own country, we wanted to become a leading Cambodian owned pipe manufacturing with diverse expertise of technical team and international standards. We have established our own manufacturing and latest technologies with strong market roots contributing in making Cambodia one of the major quality pipe producing nation in the world. The innovative technology, quality & cost efficiencies are enhancing the overall market segments. In recent past, Cambodia has shown an increase in pipe production to give a momentum to the growth​ in various sectors such as water supply, agriculture, minding, and other sectors. Day by day, more efforts are made for raising the production levels in order to reach the scale of operations, which developed countries has already achieved. Hence, what do we learn from the developed nations?
K&K Pipe Cambodia, is one of the most trusted companies, engaged in defining and offering higher levels of customer satisfaction and faster adoption of latest available technology. The K&K Pipe factory has established many benchmarks in terms of best quality products, adoption of environment friendly technologies, satisfaction of customers, vendors & contractors and social responsibilities. Moreover, our R&D department also plays an active role in stringent quality control measures to maintain a consistency towards supply of quality products.
The products offered by us possess excellent quality, durability and performance. Our rapid growth shows the bright future outlook. We have always adopted latest technologies, well aligned with technical advancements.
Our values and beliefs have made us a systematic & committed company in the industry. Aiming at concentrating on the highest value addition, forward and backward integration, identification of long term potential markets, optimum capacity utilization, faster project implementation and reutilization of waste products, we came up with renowned name & one of the leading Pipe Manufacturing companies in the country.