What is Polyethylene (PE) pipe?
Polyethylene (PE) materials were initially introduced in the UK in 1933 and have progressively been used in the pipeline industry since the late 1930s.
The physical properties of the PE materials have been continually upgraded with improvements in crack propagation resistance, increased hydrostatic pressure resistance, ductility and elevated temperature resistance resulting from developments in the methods of polymerisation. These developments have resulted in increased applications of PE in the pipeline industry in such areas as gas reticulation, water supply, mining slurries, irrigation, sewer and general industrial applications.
The well recognised attributes of high impact resistance, ease of installation, flexibility, smooth hydraulic flow characteristics, high abrasion resistance, and excellent chemical reagent resistance have resulted in PE pipeline systems being routinely specified and used in a wide range of applications in pipe sizes up to 1600 mm diameter.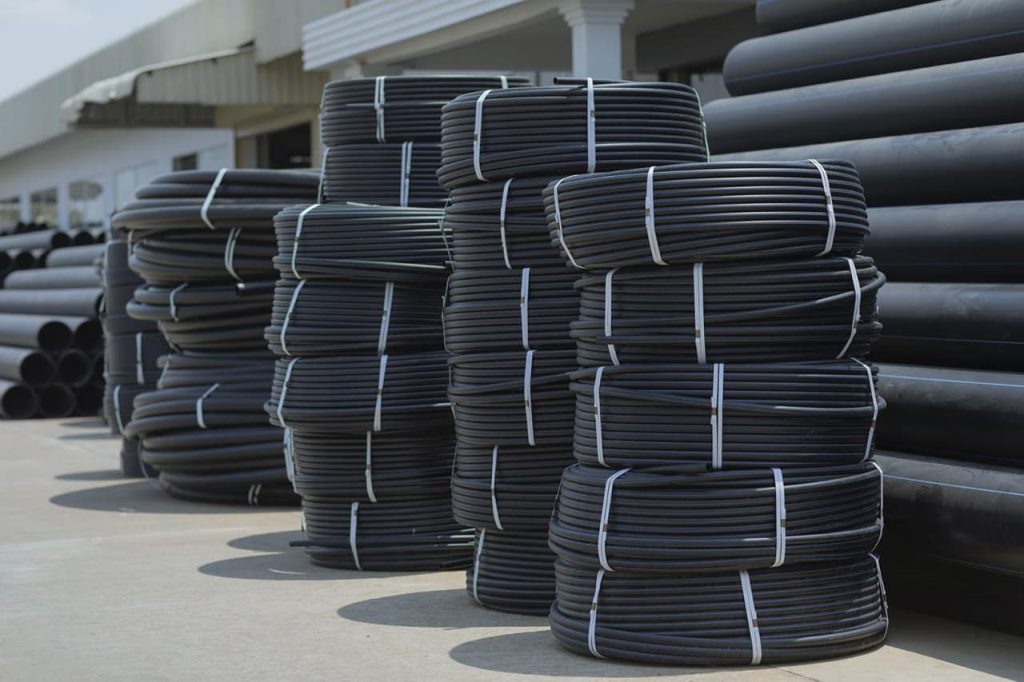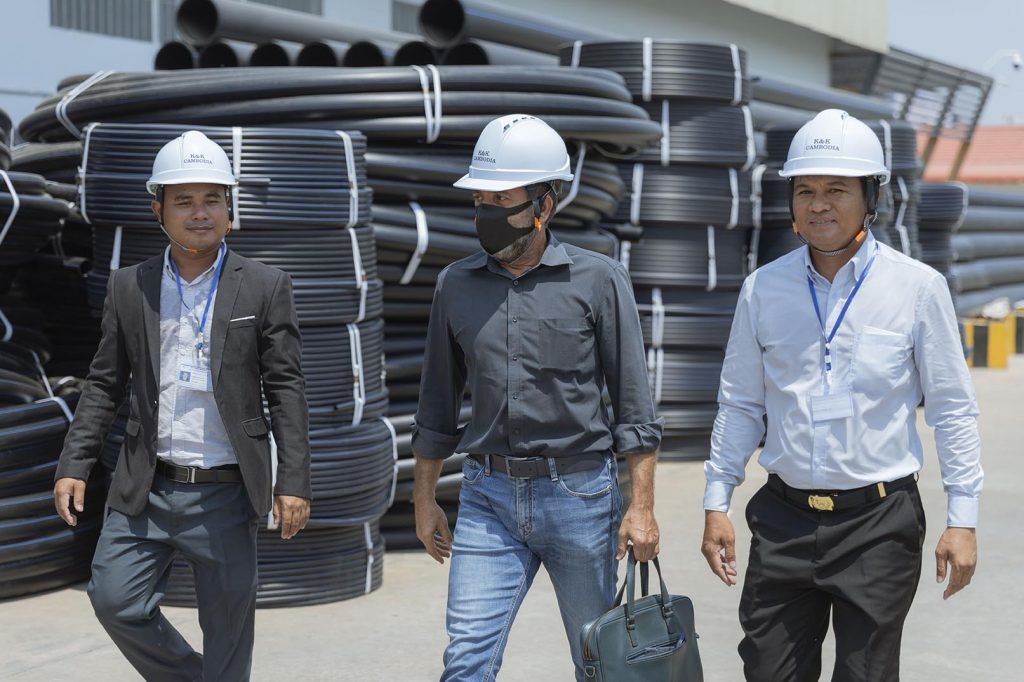 We manufacture and supply a comprehensive range of PE product systems to suit a range of applications and needs. Our PE products come in a range of grades suitable for different applications. We assure with the best quality HDPE Pipes & Fittings made by the latest modern machinery and production techniques with a guarantee durability up to 50 years
Brand K&K PIPE is the plumbing pipes of K & K PIPE (CAMBODIA) CO., LTD, the No. 1 of plumbing pipes made from materials imported from abroad, International quality and exceptional packaging as International standards, which are the best choice for customers. K & K PIPE (CAMBODIA) CO., LTD sells all types of plumbing pipes brand K&K PIPE, as well as all types and all size of plug link pipes to provide convenience and rigidity to the installation and operation of plumbing pipes. The resin of K & K PIPE (CAMBODIA) CO., LTD's plumbing pipes are like wax which makes the pipes strong, firm and durable in any condition and pressure. The products of K&K plumbing pipes of K & K PIPE (CAMBODIA) CO., LTD are consists of 2 types: PE pipes and PVC pipes. K&K PIPE, a high-quality and popular pipe in worldwide
PE PIPE (Polyethylene Pipe)
PE pipes are used in a wide range of applications including:
Water supply
Sewerage
Drainage
Infrastructure Applications
Irrigation
Conduits for Electrical and Telecommunications
DO YOU STILL HAVE A QUESTION REGARDING OUR SERVICES?
Get support from our team or drop a message here, we will get back to you.